Selby family and Brian " Footwork" Green Part 2
7,250 Views
Hey! This is Brian "Footwork" Green.
Just sharing the love of music and dance.
and in the House music scene, though I love all dancers at any level of expression; we all have our connections to certain ones......no better or worse, just a connection.

As anyone can surf through youtube or knows the NYC club history they know in the 80s I was just everywhere and just incognito and just loving the music; working in dance companies and other places in the industry.....same in the 90s til now.

But in the 90s club scene there was an undisputed connection between Shan S and I in the cyphers and on-stage; especially in the cyphers. Though I don't have those cyphers on tape, enjoy our sessions....along with Jeff Selby.

Love to all at whatever process in life we are ALL ALLOWED to be in!!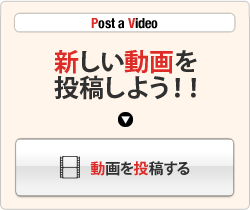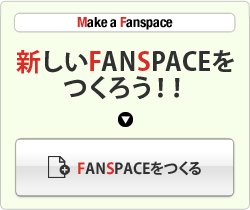 D

ance

H

IP

H

OP

▼

JAPAN

+

DANCER

+

DANCE TEAM

+

BATTLE

▼

WORLD

+

DANCER

+

DANCE TEAM

+

BATTLE

D

ance

H

OUSE

▼

JAPAN

+

DANCER

+

DANCE TEAM

+

BATTLE

+

OTHER

▼

WORLD

+

DANCER

+

DANCE TEAM

+

BATTLE

D

ance

S

OUL/

P

UNKING &

W

AACKING

▼

JAPAN

+

DANCER

+

DANCE TEAM

+

BATTLE

▼

WORLD

+

DANCER

+

DANCE TEAM

+

BATTLE

D

ance

B

REAK

▼

JAPAN

+

DANCER

+

DANCE TEAM

+

BATTLE

▼

WORLD

+

DANCER

+

DANCE TEAM

+

BATTLE

D

ance

R

EGGAE

▼

JAPAN

+

DANCER

+

DANCE TEAM

+

OTHER

▼

WORLD

+

DANCER

+

DANCE TEAM

+

BATTLE

D

ance

F

REESTYLE/

M

IXTURE

▼

JAPAN

+

DANCER

+

DANCE TEAM

+

BATTLE

+

CONTEST

+

THEATER・MUSICAL

▼

WORLD

+

DANCER

+

BATTLE

D

ance

L

OCK

▼

JAPAN

+

DANCER

+

DANCE TEAM

+

BATTLE

▼

WORLD

+

DANCER

+

DANCE TEAM

+

BATTLE

D

ance

P

OP

▼

JAPAN

+

DANCER

+

DANCE TEAM

+

BATTLE

▼

WORLD

+

DANCER

+

DANCE TEAM

+

BATTLE

D

ance

B

E

-

BOP

▼

JAPAN

+

DANCE TEAM

▼

WORLD

+

DANCER

+

DANCE TEAM

D

ance

J

AZZ

H

IPHOP

D

ance

J

AZZ

D

ance

K

IDS

▼

JAPAN

+

DANCER

▼

WORLD

+

DANCER

+

DANCE TEAM

D

ance

K

RUMP

▼

JAPAN

+

DANCER

+

DANCE TEAM

▼

WORLD

+

DANCER

D

ance

T

AP

▼

JAPAN

+

DANCER

▼

WORLD

D

ance

O

THERS

▼

WORLD

+

OTHER